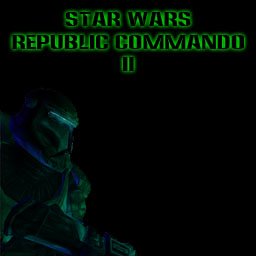 SCORCH 38 - Cornchowder92 - rc-1266 - JanDeis - VodeAn
If we missed your name please contact us so we can add you to our list!
New Years Update!


Overall progress on Republic Commando 2 has been steady and we have two new traliers out, well one tech demo and one tralier. You've probably noticed that the traliers for Republic Commando 2 have been slightly repetitive when it comes to their content but unique when it comes to the presentation, there have been concerns that not much forward progress is happening. This is not the case, we have chosen to reviel only a few levels to you in the traliers to keep the suprise factor high for the final product. We assure you the final release will leave you with your jaw on the ground and your palms sweaty from the action.